Swisslog reports strong order intake for 2011 – dividend up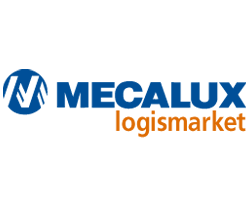 13/03/2012, Buchs/Aarau
Negative currency effects constrain operating results
In the 2011 fiscal year Swisslog achieved order intake of MCHF 697.1 (+14.1%), net sales of MCHF 574.8 (-6.5%) and an EBIT of MCHF 19.2 (-4.5%). The operating improvement compared to the previous year was clearly constrained or neutralized by negative currency effects. Due to the company's solid financial position and the cautiously optimistic outlook for the current fiscal year, the dividend payment is to be raised.

Swisslog's results in the 2011 fiscal year were satisfactory on the whole. "Development in local currencies was good. The Healthcare Solutions division achieved record-high order intake in the North America and Asia regions. Order intake at Warehouse & Distribution Solutions also showed a marked rise. This underscores the confidence customers have in Swisslog's competence, especially in these turbulent times," summarizes CEO Remo Brunschwiler. Order backlog and the Group's overall financial position also developed positively. The balance sheet is solid as usual. In the Asia growth market, Swisslog acquired new customers in its core segments (hospital sector at Healthcare Solutions, retail, food & beverage, and pharma at Warehouse & Distribution Solutions). This applies to China particular.

Strategic direction deepened
The two divisions strengthened their market positions in 2011 by launching innovations, establishing partnerships and supplementing their offering through targeted acquisitions. Healthcare Solutions (HCS) recorded initial orders for the mobile drug cabinet MedRover taken over in 2011 through the acquisition of Sabal Medical. The pneumatic tube systems, the most profitable product of the division, were equipped with new functionalities and the offering in the growth area of drug management was broadened.

The year under review saw Warehouse & Distribution Solutions (WDS) successfully launch the innovative SmartCarrier storage and transport system and the AutoStore bin storage system. Aside from its traditionally strong position in pallet technology, the division now also has a comprehensive solutions offering in light goods logistics.

Negative currency effects
Like other Swiss businesses operating globally, Swisslog was affected by the negative exchange rate developments. Whereas in local currency all key figures in the income statement have improved on the previous year, this is no longer the case when expressed in the reporting currency: net sales, EBIT and net profit actually suffered a decline year-on-year following translation into Swiss francs.

HCS with higher, WDS with lower EBIT margin
Order intake at HCS fell to MCHF 219.8 (-3.8% but +10.7% in constant currencies) and order backlog as at 31 December 2011 increased to MCHF 153.7 (+9.7%, or +9.9% in constant currencies). Net sales sank to MCHF 205.6 (-5.7%, or +9.0% in constant currencies). EBIT rose to MCHF 12.8 (+34.7%, or +64.2% in constant currencies) particularly due to the lower one-time costs for the resolution of project-related problems in Europe compared with the previous year. The EBIT margin grew to 6.2% (2010: 4.4%).

WDS on the one hand posted considerably higher order intake at MCHF 477.3 (+24.8%, or +37.2% in constant currencies) and a significantly increased order backlog at MCHF 365.9 (+40.3%, or +42.1% in constant currencies). On the other hand, net sales at MCHF 369.2 (-7.0%, or +2.0% in constant currencies) and EBIT at MCHF 15.3 (-19.0%, or -13.8% in constant currencies) developed negatively. The division's EBIT margin decreased to 4.1% (2010: 4.8%).

Solid financial situation, dividend increased again
At Group level, order intake reached MCHF 697.1 (+14.1%, or +27.2% in constant currencies) and order backlog MCHF 519.6 (+29.6%, or 30.8% in constant currencies). The comparatively small order backlog at the end of 2010 and delayed order intake in the early months of the year under review led to a decline in net sales to MCHF 574.8 (-6.5%, or +4.5% in constant currencies). Given stable margins overall, the drop in net sales caused a reduction in EBIT to MCHF 19.2 (-4.5%, or +14.4% in constant currencies). The decline in EBIT was reflected in turn in a lower net result of MCHF 11.7 (-14.0%, or +5.9% in constant currencies). The negative currency effect is particularly evident in EBIT and net profit, a substantial part of which is generated in the dollar area.

The increase in total assets caused the equity ratio to fall to 37.7% (31.12.2010: 41.4%). Net cash rose slightly to MCHF 67.5 (31.12.2010: MCHF 66.1). This reflects the rising pace of order intake during the fiscal year, accompanied by more advance payments made by customers. Swisslog's financial situation remains solid as usual. That's way a dividend payment of CHF 0.04 per share is proposed at the next General Meeting. This represents a rise yet again, expressing the robust financial situation as well as the continued confidence in the positive further development of Swisslog.

Cautiously positive outlook
Swisslog anticipates the 2012 fiscal year to be shaped to some extent by the debt and currency crisis, at least in North America and Europe. "In 2012, Swisslog will concentrate on maintaining its market position and on extending it on a targeted basis. This is to be attained through attractive offerings in New Business and the expansion of the Customer Support business in existing as well as new markets," explains Brunschwiler, adding: "The Group is well positioned and organized to take advantage of business opportunities, for example in Asia and in the hospital market."

This year has seen Swisslog launch its Score! program. This will involve optimizing structures throughout the company. The program is aimed at delivering an improvement in profits of MCHF 8-10 by 2014, but will cause one-time costs of MCHF 5-7. Score! will support the company's goal to secure an EBIT margin of around 5% by the same target date - provided the economic environment remains stable.

In 2011, order intake partly benefited from a major order featuring an exceptionally large financial volume. Such projects cannot be reckoned with every year. The company therefore expects the fiscal year 2012 to feature a reduction in order intake compared to the previous year, but an increase in net sales of 10-15% and an improved operating profit (EBIT) of MCHF 23-26, based on exchange rates as at the end of 2011 and before the expected one-time costs arising from the Score! program.
Multimedia content related to the Press Release Swisslog reports strong order intake for 2011 – dividend upClose